Don't throw another beef rib, steak, or any other beef cuts on the smoker without giving it some flavor with this simple and delicious beef rub! It's easy to make in just a couple of minutes and you can make it ahead and store it for up to 6 months.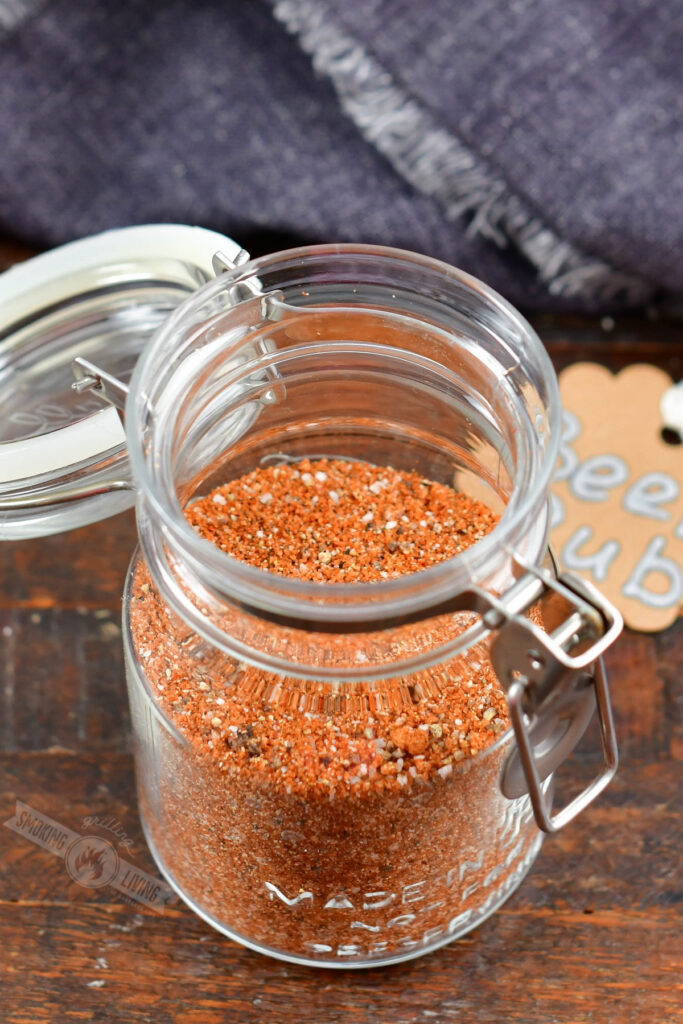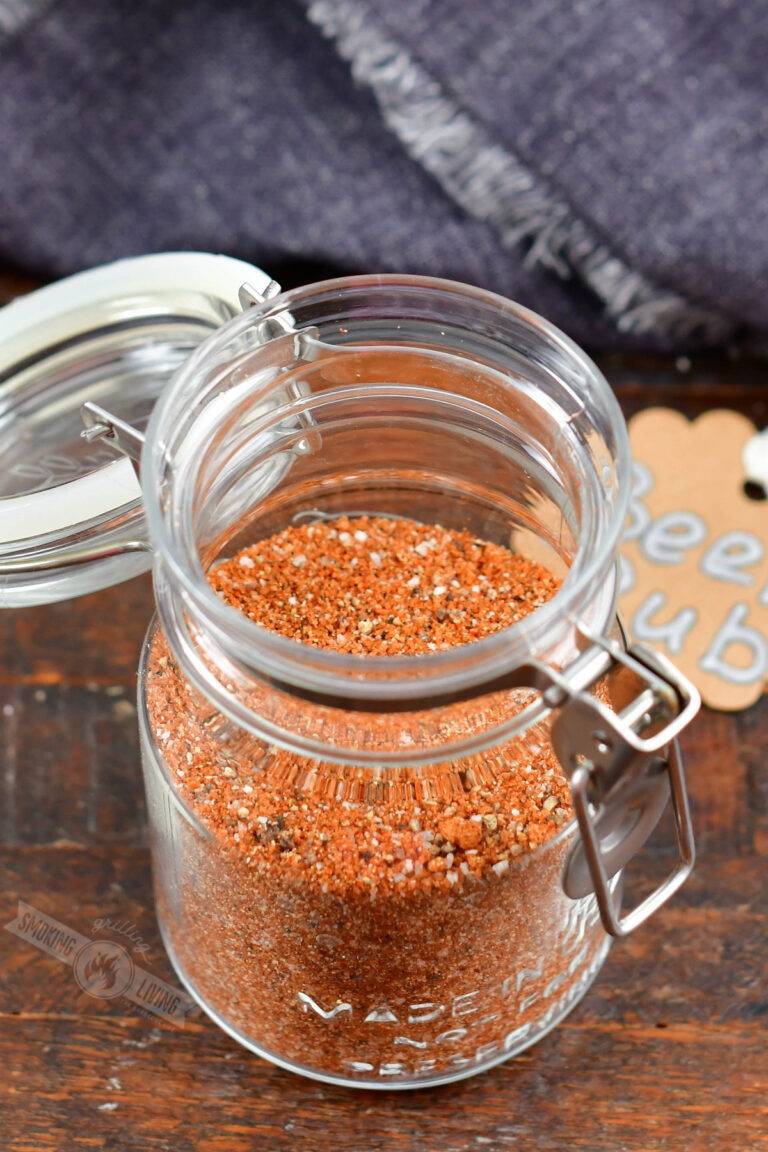 Beef Rub Recipe
Dry rub is a fantastic way to brighten up a piece of meat. Different meats usually benefit from a different flavor combination so I do change up the flavor palette of a dry rub for beef, pork, and chicken.
Although I absolutely love my Ultimate Dry Rub, I do use it more on pork and chicken than on beef. Since beef is a meat that's rich in flavor, beef rub is a little simpler and has less sugar.
You can use it on just about any cut of beef you're smoking, be it brisket, beef ribs, short ribs (bone-in or boneless), tri-tip, chuck roast, rump, or round. All these cuts and more will benefit from a rub before smoking.
When it comes to good, individual portion steaks though, I will always be the "just salt and pepper" girl. You don't want to mess with the beauty of a good cut of steak. (Especially since you spend so much money on it.) Heartier and tougher cuts can definitely handle and benefit from a nice seasoning mix, so bring on the rub!
When to use the dry rub?
It might seem like a silly question, but I do want to cover it. You should use the dry rub when you're smoking meats, not grilling. Unless you are grilling entirely over indirect heat, you should not use sweet dry rub when grilling.
Sugar burns fast when exposed to direct, high heat and so do some spices and herbs. You will end up with charred tasting meat with singed rub on the outside. The burned flavor will not be pleasant. So stick to using dry rubs on meats you smoke, bake, sauté, and roast.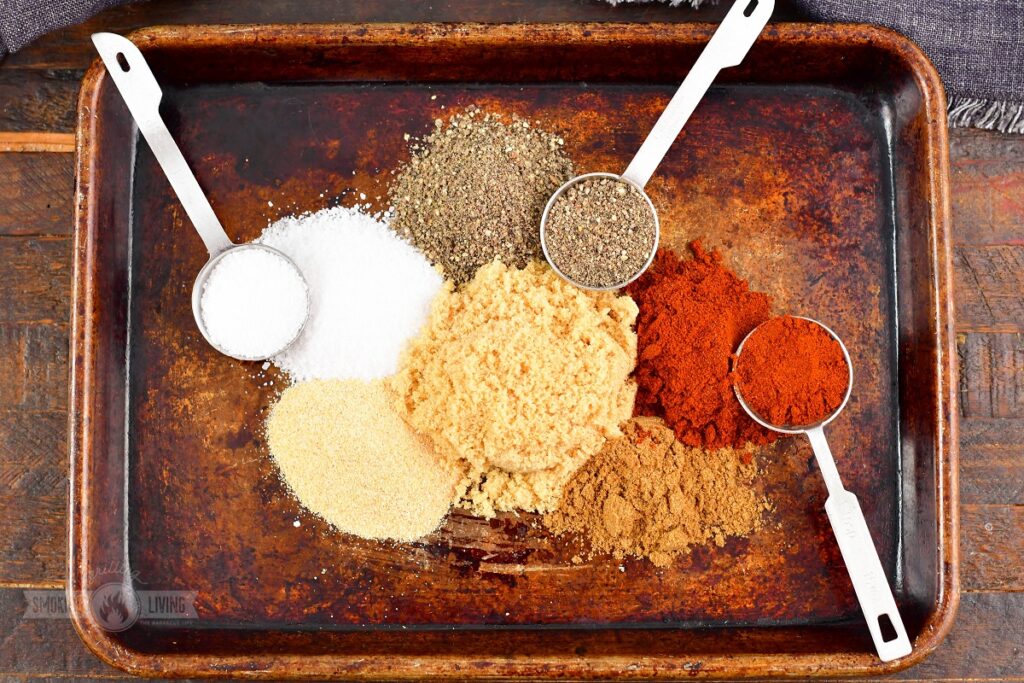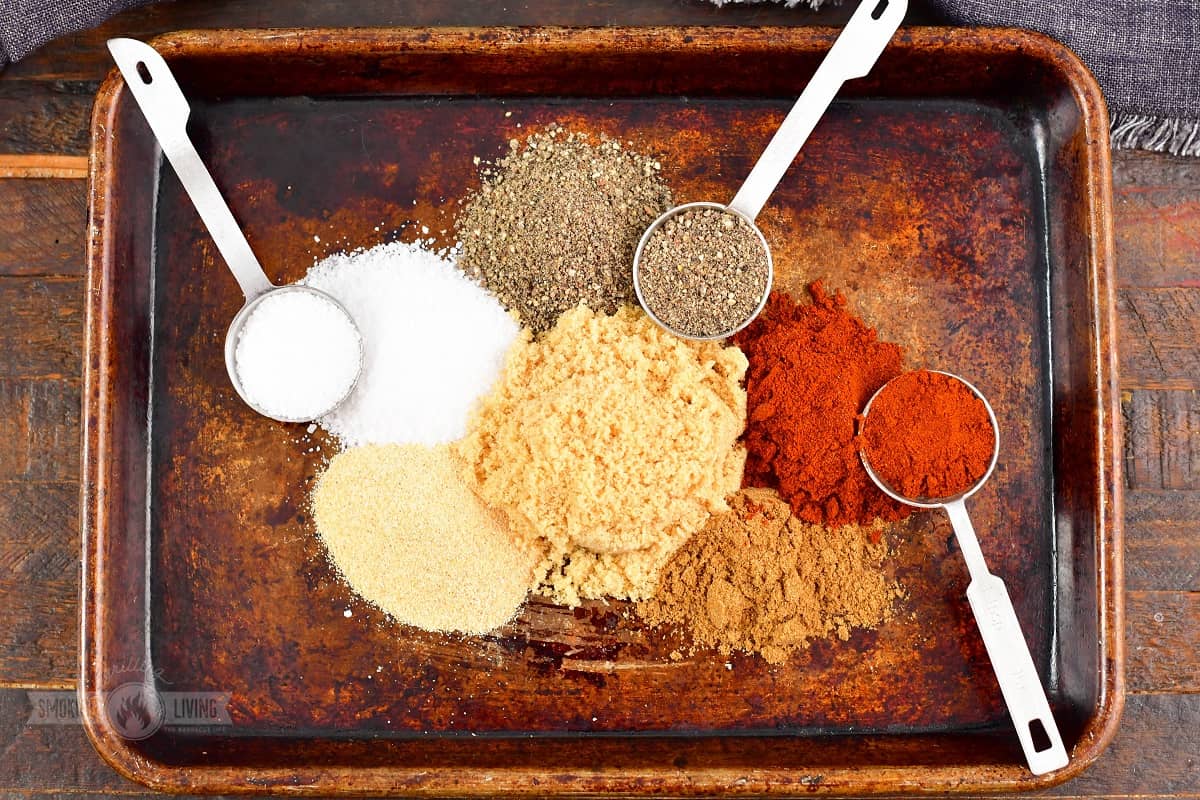 HOW TO MAKE BEEF RUB
It will only take you about 5 minutes to make the rub and most of that time is just looking for the spices in the pantry. Homemade dry rub is really as simple as mixing spices together.
Ingredients You Need
Salt – use coarse salt like coarse kosher salt or sea salt, NOT table salt.
Fresh cracked black pepper – try to get whole peppercorns and grind it yourself for the stronger and more aromatic flavors.
Ancho chili powder – ancho chili powder is a little milder and more chili forward than regular chili powders because it's made with 100% ancho chilis (dried poblano chilies). Chili powder is a combination of chili peppers and other spices, like paprika, cayenne pepper, oregano, garlic powder, etc.
Brown sugar – you can use light or dark brown sugar. Dark brown sugar had a higher molasses content than light.
Garlic powder – make sure to use garlic powder, not garlic salt.
Cumin – ground cumin, nice and simple.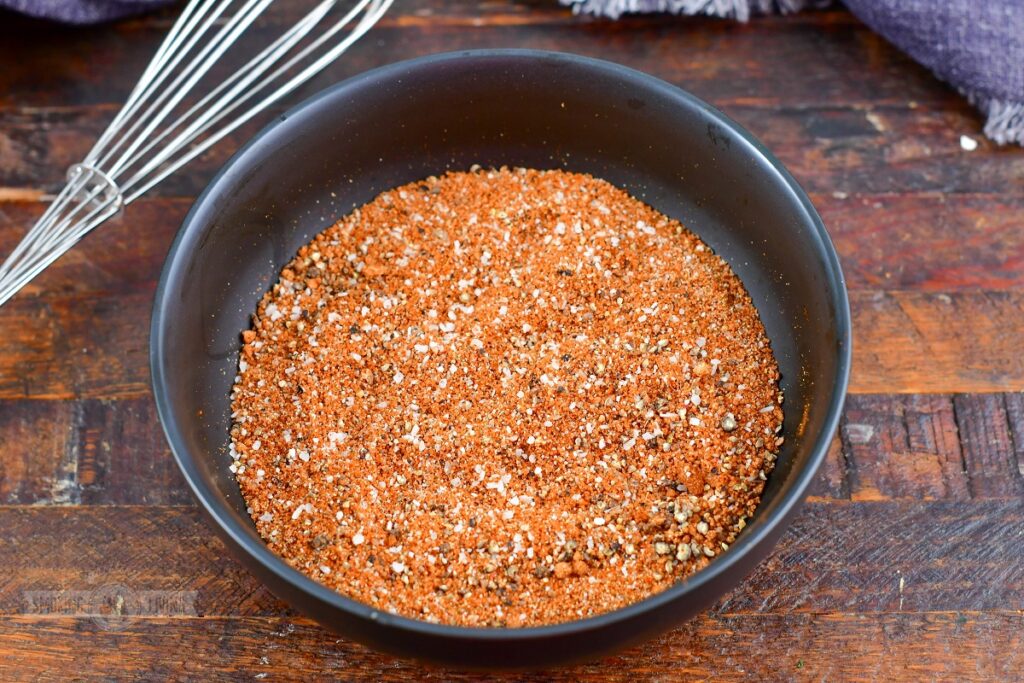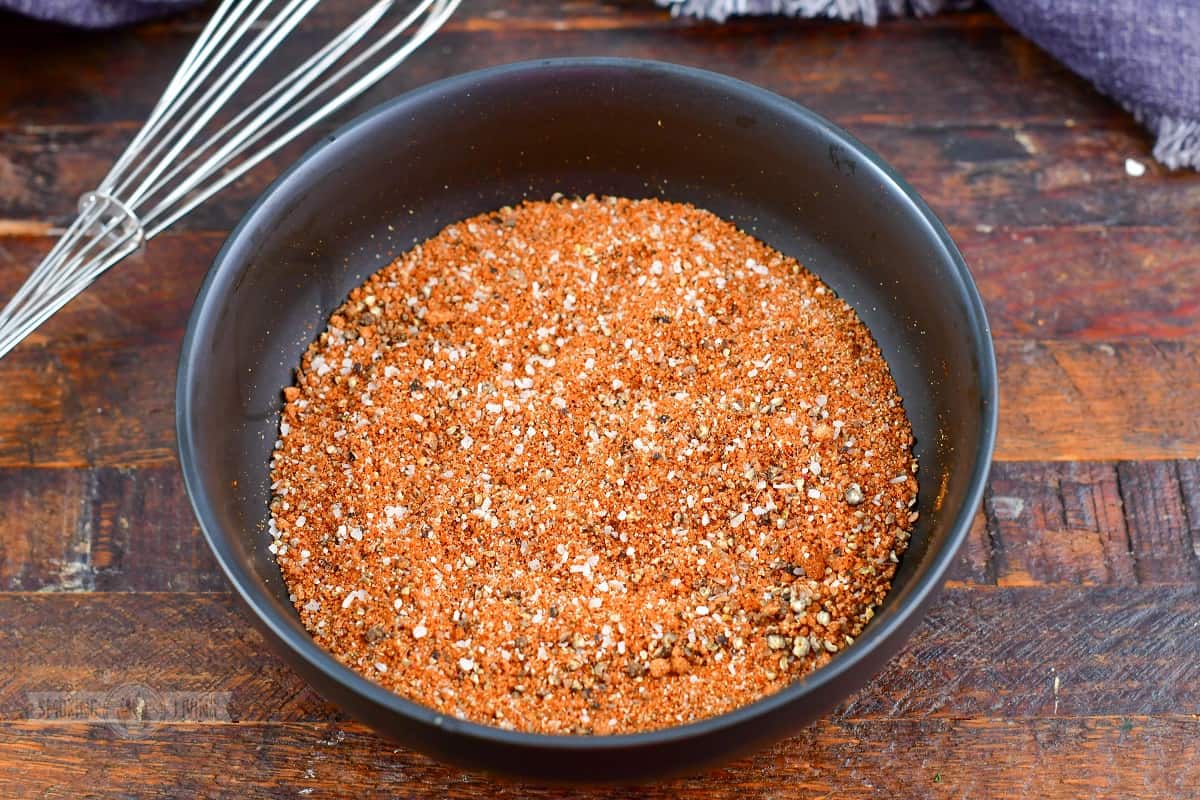 Directions
Make sure the mixing bowl and the whisk are completely dry!
Measure and combine all the spices in a small mixing bowl.
Whist it together until completely incorporated.
Transfer into the glass storing jar with an air-tight lid.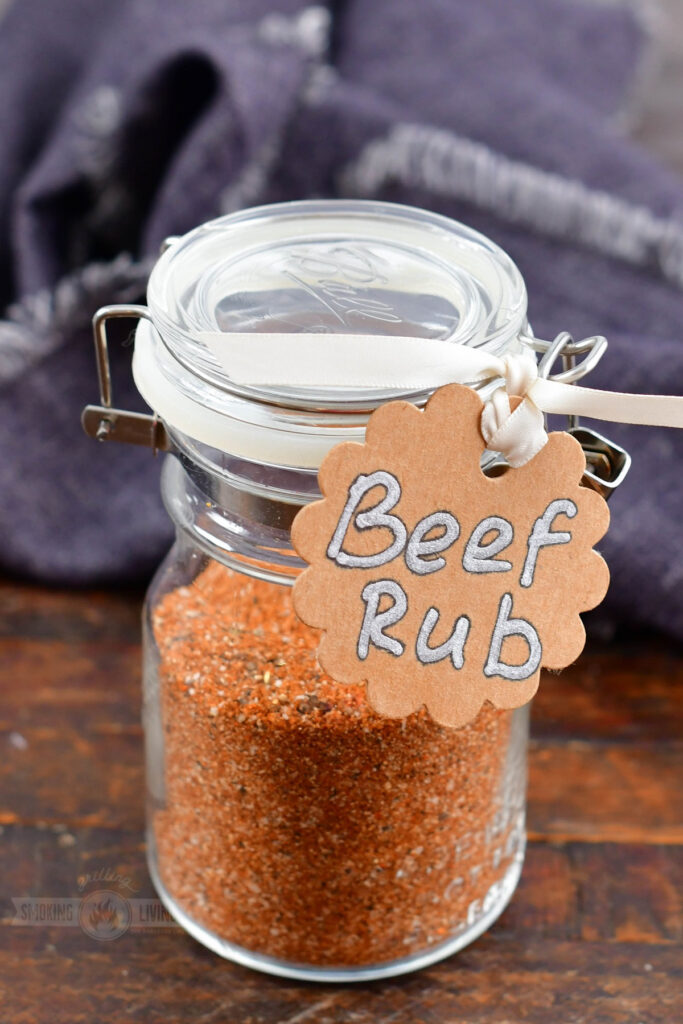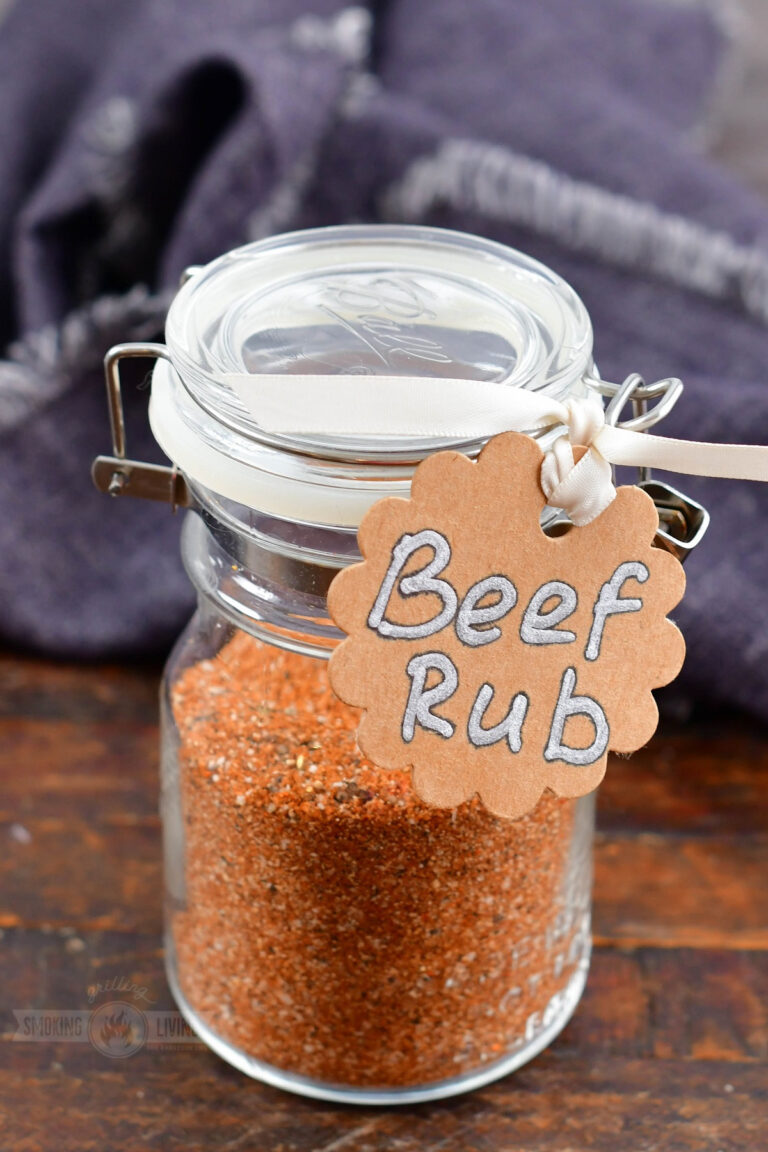 Frequently Asked Questions:
Dry Rub vs Wet Rub:
The main difference between the dry rub and a wet rub (or marinade) is the liquid. Marinades and wet rubs include some sort of combination of liquids like oils, juices, broths, and acids like citrus and vinegar. The citrus helps tenderize the meat so that's where wet rubs and marinades come in handy.
Dry rubs are a blend of seasonings and dry herbs. They are great to develop flavor and a great texture of the exterior of the meat. Dry rubs are much better in terms of flavor development and they don't add extra moisture. And since we most often use rubs to slow roast or smoke, we don't really need to tenderize the meat before cooking.
How to Apply the Dry Rub:
Even though the name is literally a "rub," you shouldn't actually rub the meat with seasoning mixture. You want to pat it on or dip and press. The best way to apply dry rubs to large pieces of meat is to sprinkle the rub generously over the meat and pat it on. Turn the meat to repeat on the other sides.
For smaller pieces of meat, like short ribs, you can always spread some seasoning mix in a dish or a baking sheet and then dip the meat on all sides and pat the seasoning on.
Can I apply the rub to the meat ahead of time?
Yes! I actually recommend it if you can remember to do so. I even like to apply it a night before if I'm working with brisket or beef. Although most of the rub ingredients can't penetrate the meat too deep (no more than about 1/2 inch), the salt does and it goes give it a little more flavor.
So if you can remember to do it the night before, go for it. If you do forget, don't worry, apply the rub right before smoking and it will still be amazing!
How to Store Homemade Dry Rub
The best way to keep the dry rubs fresh is actually in the freezer. Transfer mixed dry rub into a zip-top freezer bag and get as much air out of it as you can. Seal, label, and store in the freezer for up to 8 months.
You can even divide it in several portions and store it in smaller bags.
You can also store dry rub for up to 6-months in air-tight jar in a cool dark place or in the refrigerator. Keep it away from moist environment or changing temperatures.
Make sure to date and label the bag or the jar.
More Stuff To Make:
Next time you're grilling some steaks, try our simple Steak Seasoning. If you want to try something new and different on the smoker, check out our Smoked Meatloaf and Smoked Meatballs.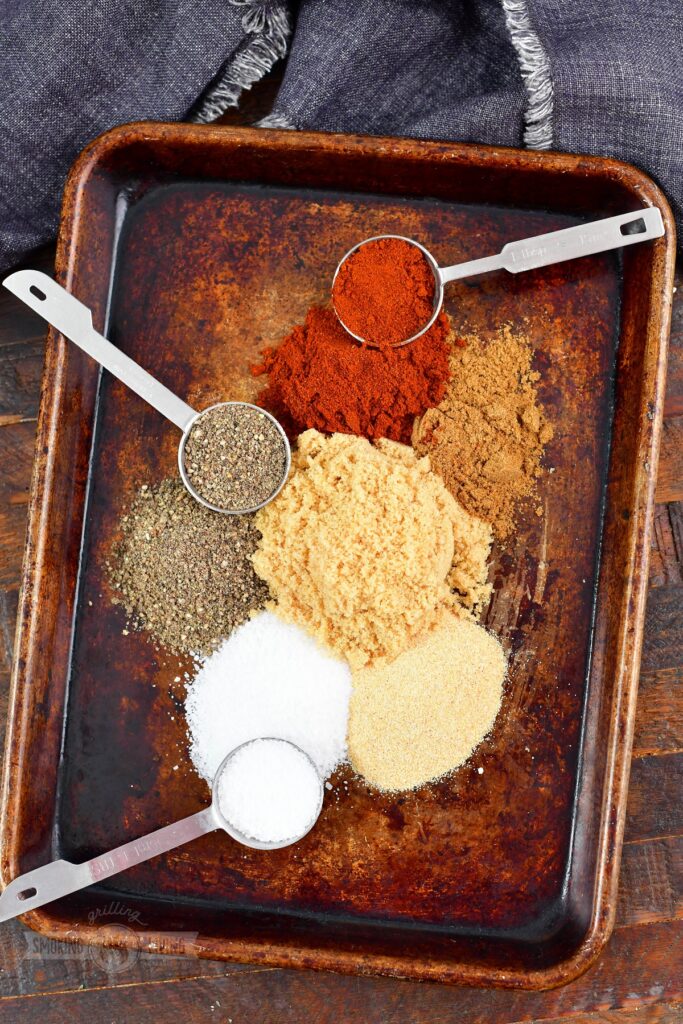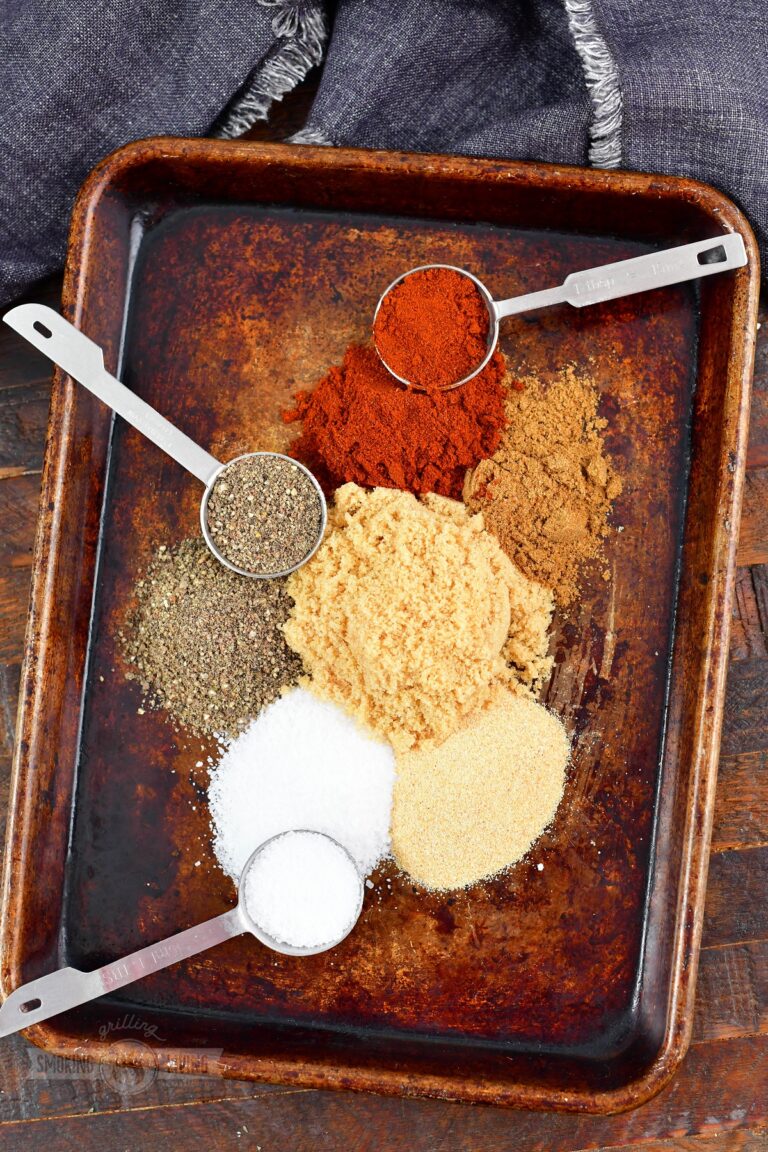 PIN THIS BEEF RUB RECIPE FOR LATER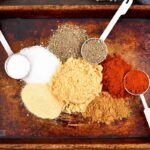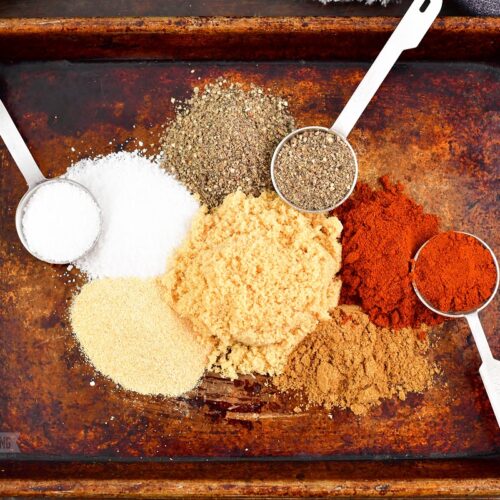 Beef Rub
Don't throw another beef rib, steak, or any other beef cuts on the smoker without giving it some flavor with this simple and delicious beef rub!
Print Recipe
Ingredients
1/4

cup

light brown sugar

3

tbsp

coarse or sea salt

3

tbsp

fresh ground black pepper

coarse ground

2

tbsp

ancho chili powder

2

tbsp

garlic powder

1

tbsp

ground cumin
Instructions
Combine all spices in a bowl and mix very well. (You can also combine it in a jar with a lid, close the lid and shake well to mix.)
Storing:
Keep the dry rub in an air-tight glass jar. Make sure to keep it in a cool, dark, place away from direct sun, direct heat, and moisture. Stored properly, dry rubs should be good for up to 6 months.
To Freeze:
For the best way to keep dry rubs fresh, store it in the freezer. Use a zip-top freezer bag, get as much air out as you can, seal, and label the bag. Store it for up to 8 months in the freezer.
Nutrition
Calories:
405
kcal
|
Carbohydrates:
95
g
|
Protein:
9
g
|
Fat:
5
g
|
Saturated Fat:
1
g
|
Polyunsaturated Fat:
2
g
|
Monounsaturated Fat:
2
g
|
Sodium:
21233
mg
|
Potassium:
1086
mg
|
Fiber:
15
g
|
Sugar:
55
g
|
Vitamin A:
4984
IU
|
Vitamin C:
1
mg
|
Calcium:
313
mg
|
Iron:
11
mg