Barbecue tools can be a simple necessity to make grilling and smoking easier or it can be an object of obsession. I won't tell you what fun and cool new toys you should try today but I will talk about he tools you should definitely have first.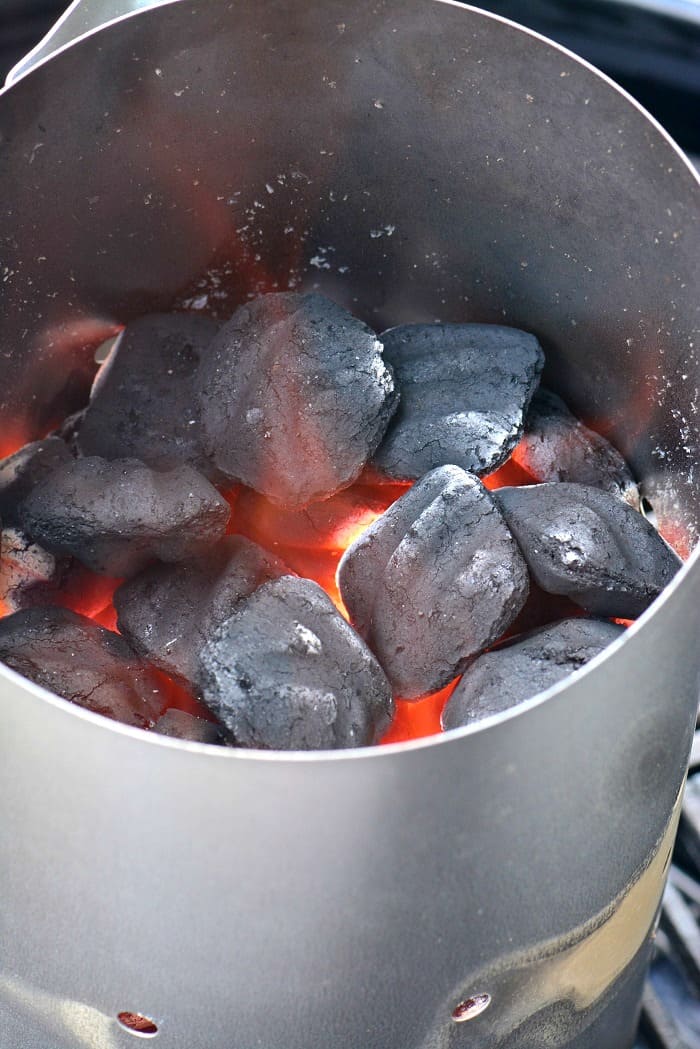 Just like with any tools of the trade, things can get out of hand. I've seen the garages of car enthusiasts, DIYers, and some craft rooms that will make your jaw drop.
The same goes for barbecue enthusiasts, where you can end up with a garage full of grills, smokers, and tools. I will leave all the bells, whistles, and fun new grill toys up to you and just talk about the basics and must-have tools today.
Unless you love fancy equipment and tools, there really aren't too many tool you need for grilling. There are a few essentials that I HIGHLY recommend though.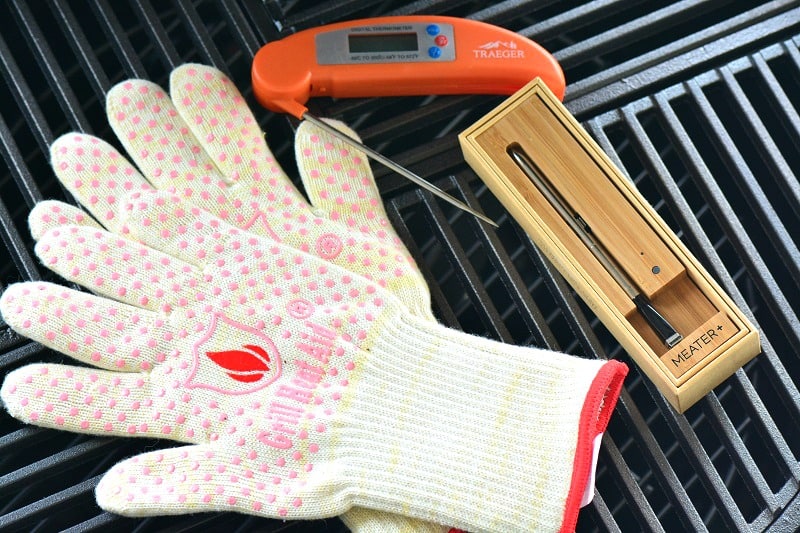 MUST-HAVE TOOLS FOR GRILLING
Grill brush – you always want to make sure that the grill grate is clean. Use a stiff wire brush with a long handle to clean the grill before and after cooking.
Heat resistant gloves – I don't have to tell you that the grill gets hot inside and out. Heat resistant cloves is a must to avoid nasty burns. You can also look into additional silicone heat resistant gloves for handling large pieces of meat like briskets, pork butt, etc.
Chimney starter – I will always stand by starting the coals in a chimney. It's simple, fast, portable, and it's cheap. It will cost you about 20 dollars and you will use it every time you light coals.
Newspaper – no, not for reading while waiting on coals to ash, it's for lighting coals. Save all those community and county newspapers you get in the mail for free lighting fuel. If you're still one of the few people left who read newspaper, now you can get extra use out of it after reading.
Long lighter – The further you can keep your hands away from fire and coals, the better. Hence, the long lighter. It also hold the flame better while you're trying to light the newspaper to start coals.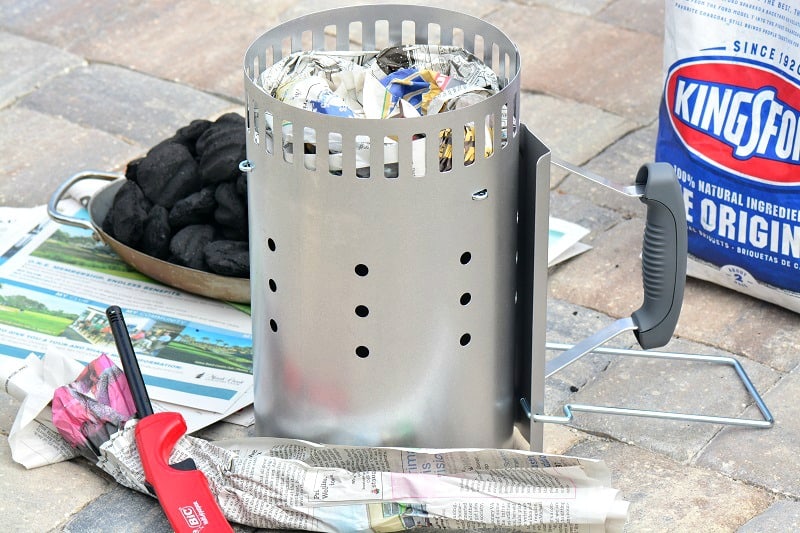 Long-handle tongues – metal tongues is the best tool for handling many foods on the grill and again, the further you can keep your hands away from the heat, the better. I recommend the ones that have heat resistant silicone grip on the handle. Aluminum tongues can get hot fast when you're holding it over the grill.
Metal spatula – also get one with a long safety handle. You will need a spatula for flipping things that can crumble, like burgers, and sliding food on the grill.
Meat thermometer – I recommend that you have both, a leave-in thermometer and a hand held one. Leave-in meat thermometer is great for smoking and slow cooking to monitor the temperatures of meat without opening the lid. Hand held one is great for fast grilling to make sure your meat is done.
Cast Iron Skillets – I find it necessary to have a couple of different sizes of cast iron skillets. I often cook small pieces of meat, chopped vegetables, or even sauces and spreads (like this awesome Bacon Jam) on the grill.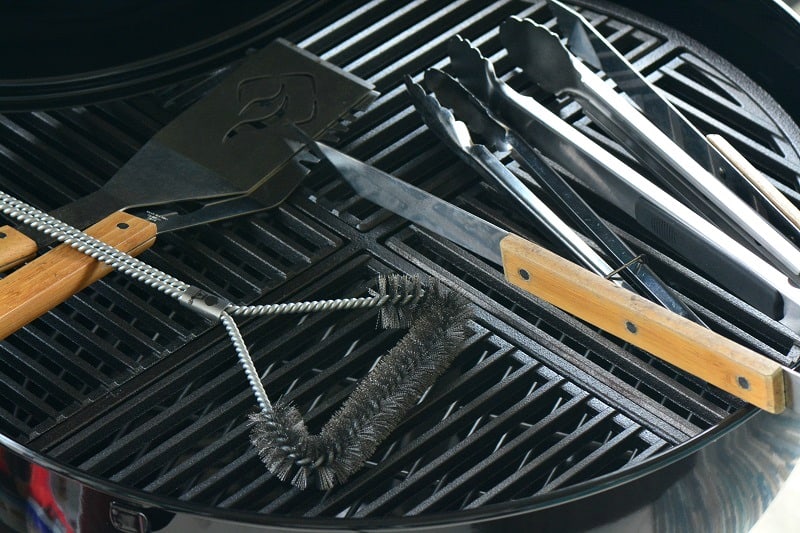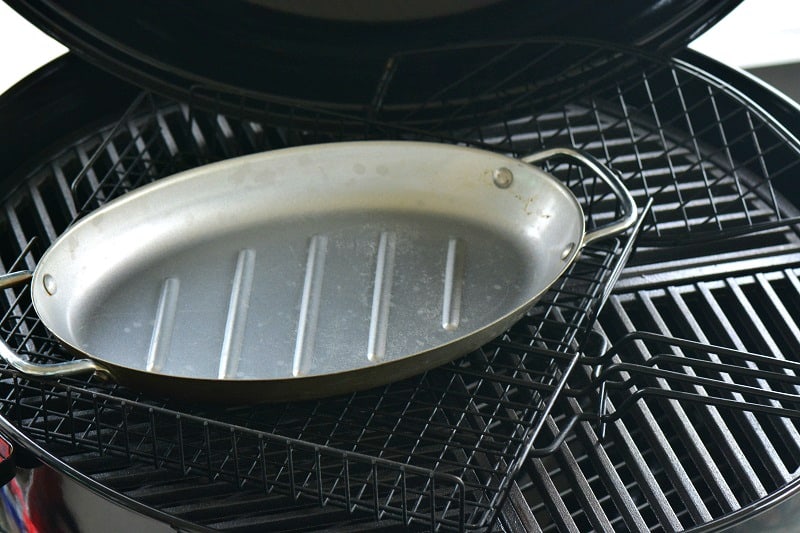 Besides these "must-have" tools, there are hundreds of gadgets and tools to make things easier to grilling, barbecuing, and smoking. You can do bananas at your local Ace or Home Depot, as long as you get the necessities first!
CHECK OUT MORE TIPS ON CHARCOAL GRILLING
How to Start Coals in Chimney Starter